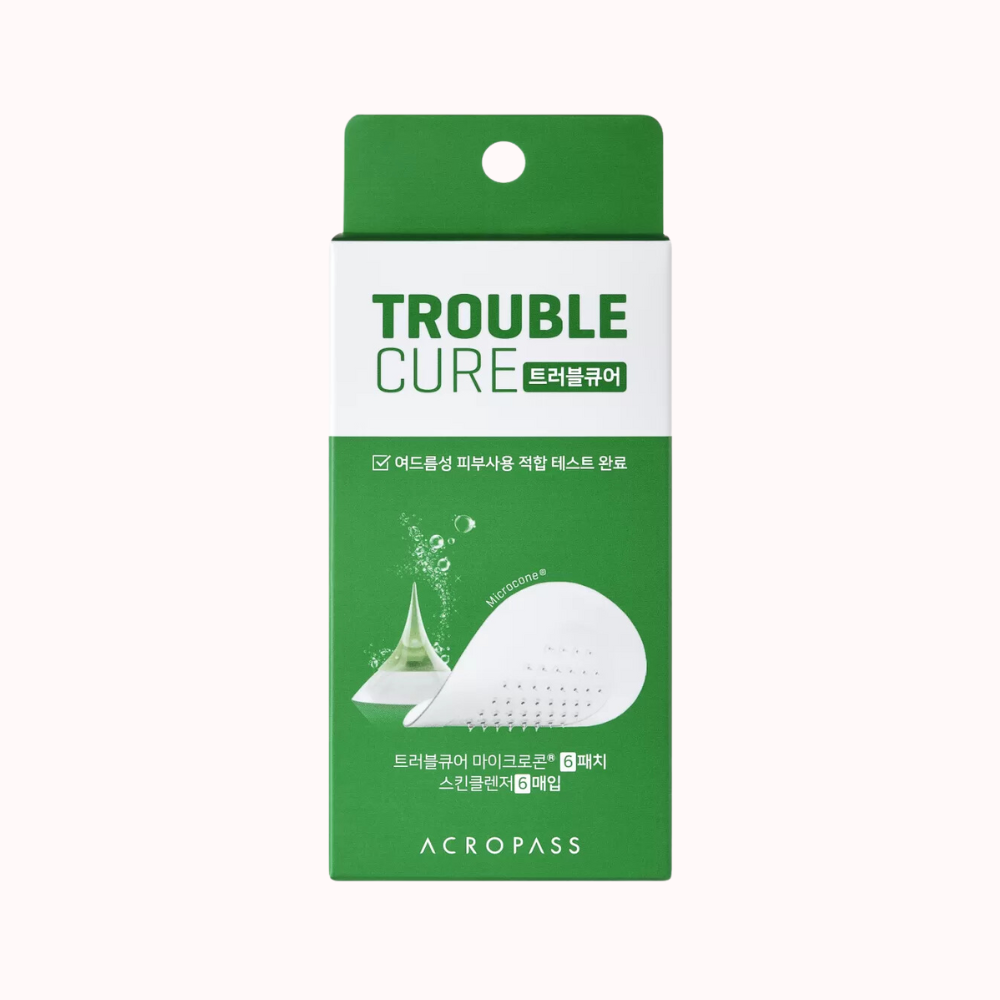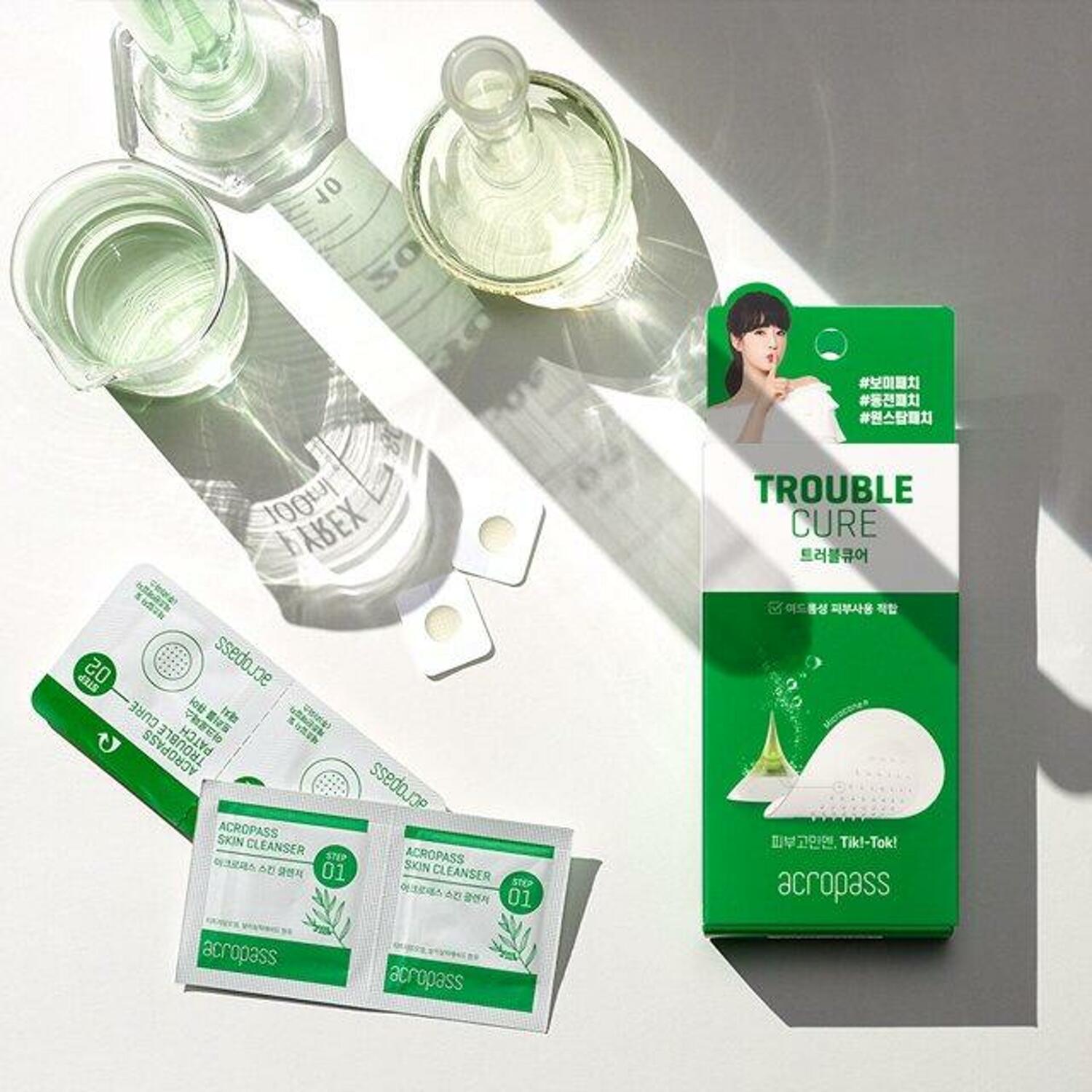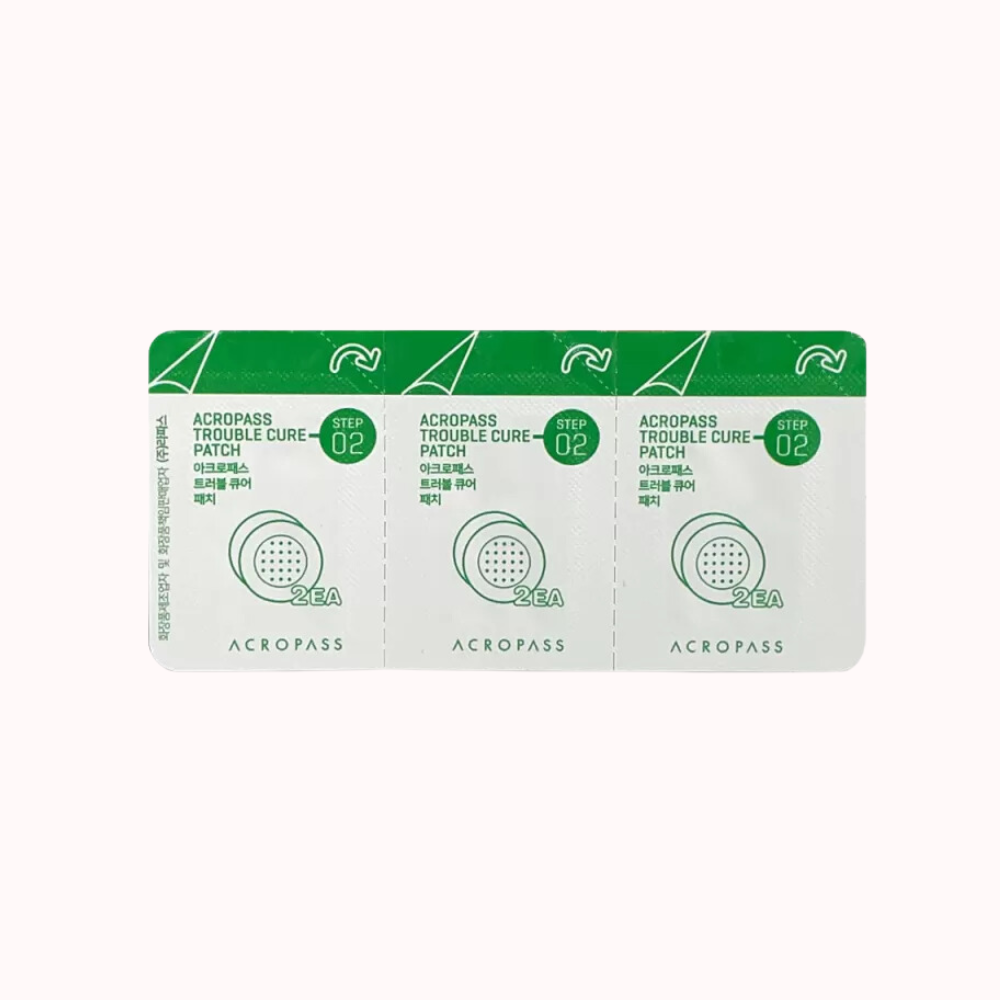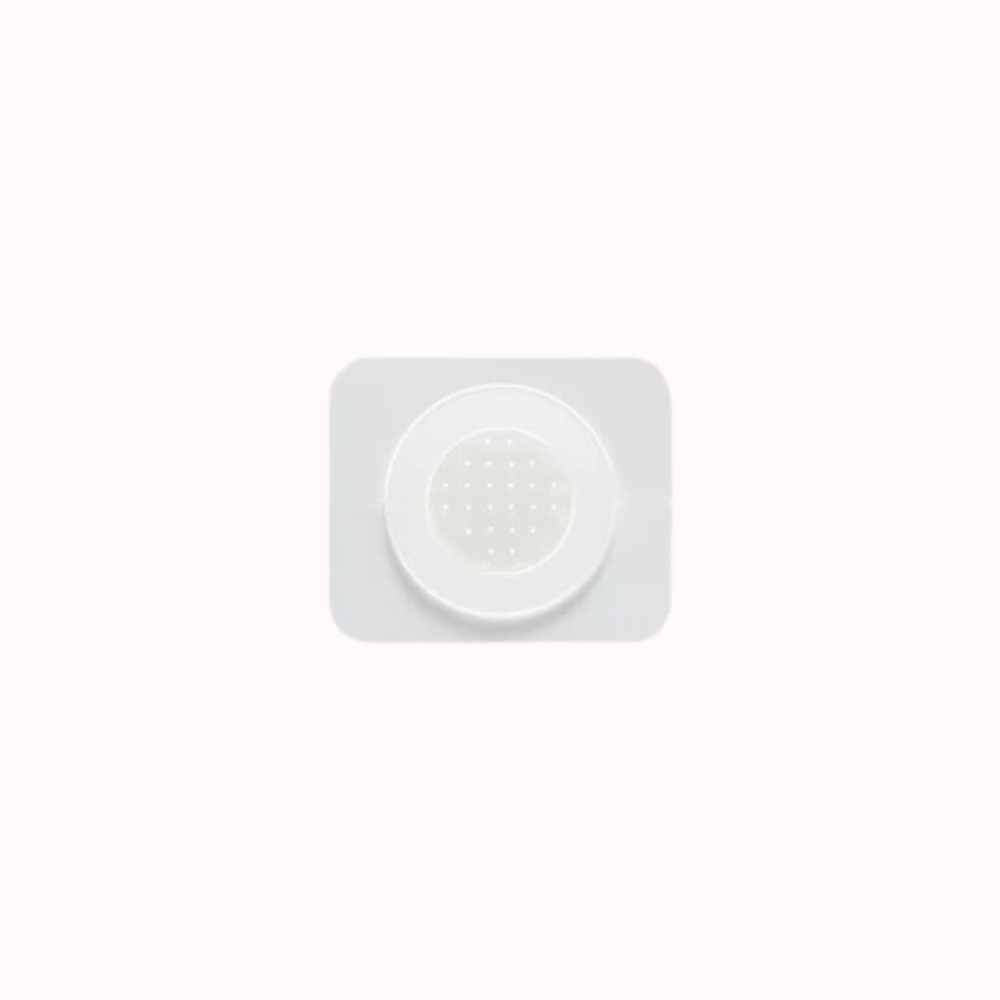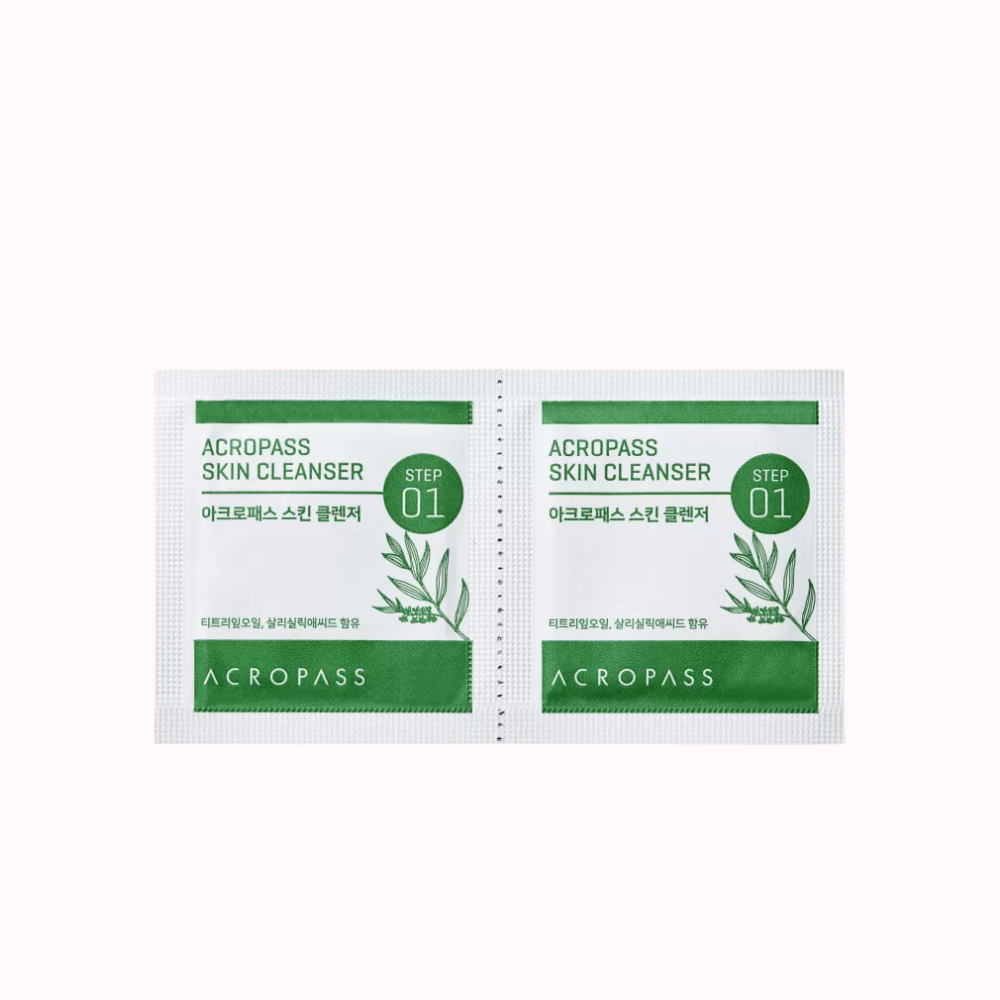 ACROPASS Trouble Cure Acne Patches (2 Sizes)
Treat stubborn acne, such as hormonal cysts and nodules, with the Acropass Trouble Cure Patches. Unlike traditional hydrocolloid patches that have little effect on cystic acne, each Trouble Cure Patch features Microcone® needles to deliver a powerful treatment deep into the skin.
Antiseptic Oligopeptide 76 quickly gets to work to cure the affected area while added Niacinamide helps to draw out impurities and treat dark spots. Hyaluronic Acid is also on hand to ensure skin remains nourished during treatment.
Easy to use, the Acropass Trouble Cure Patches come with specialised skin cleanser wipes containing Tea Tree and Salicylic Acid to sanitise skin and remove excess sebum before use.
The Trouble Cure microneedle acne patches are available in 2 sizes. The regular size contains 6 patches and 6 skin cleanser wipes. The Jumbo pack comes with 24 patches and 12 skin cleanser wipes. Patches are housed in air-tight packets. There are 2 patches per packet. If you only need one patch at a time, make sure to place the remaining patch in the storage pack provided.
SIZE: 6 patches, 24 patches
HOW TO
Cleanse the skin and pat dry. Apply the Trouble Cure Patch before any other skincare products. 
1. Sanitise the area with the provided wipe.
2. Open up a Trouble Cure packet and remove the film from each side around the patch. Avoid touching the microcone needles directly. 
3. Apply the patch to the area of concern. Press gently to adhere to skin.
4. If only 1 patch is used, place the remaining patch into the storage pack provided and seal shut tightly.
5. Patches can be removed after 2 hours, but for best results leave on for 8-10 hours. 

INGREDIENTS 
Cleansing Prep Wipe: Ethanol, Purified Water, Tea Tree Leaf Oil, Salicylic Acid, Tocopheryl Acetate
MicroconeⓇ Patch: Sodium Hyaluronate, Arginine, Palmitoyl Oligopeptide, Niacinamide, Sodium Hydroxide, Ferulic Acid, Purified waterIngredients are subject to change at the manufacturer's discretion. Please refer to the product packaging before use.

ACROPASS Trouble Cure Acne Patches (2 Sizes)
SHIPPING
Fast UK Delivery
We pack all orders within 1-3 business days, and ship directly from the UK. You can expect your new K-Beauty & J-Beauty products to arrive at your door within 2-4 business days after dispatch.
No Customs Fees or Taxes
There's no need to worry about additional customs fees or taxes. The price you see at checkout is the final price you'll pay.
Get in touch
We're only a click away!
Message us on Instagram or send an email to hello@cheripai.co.uk