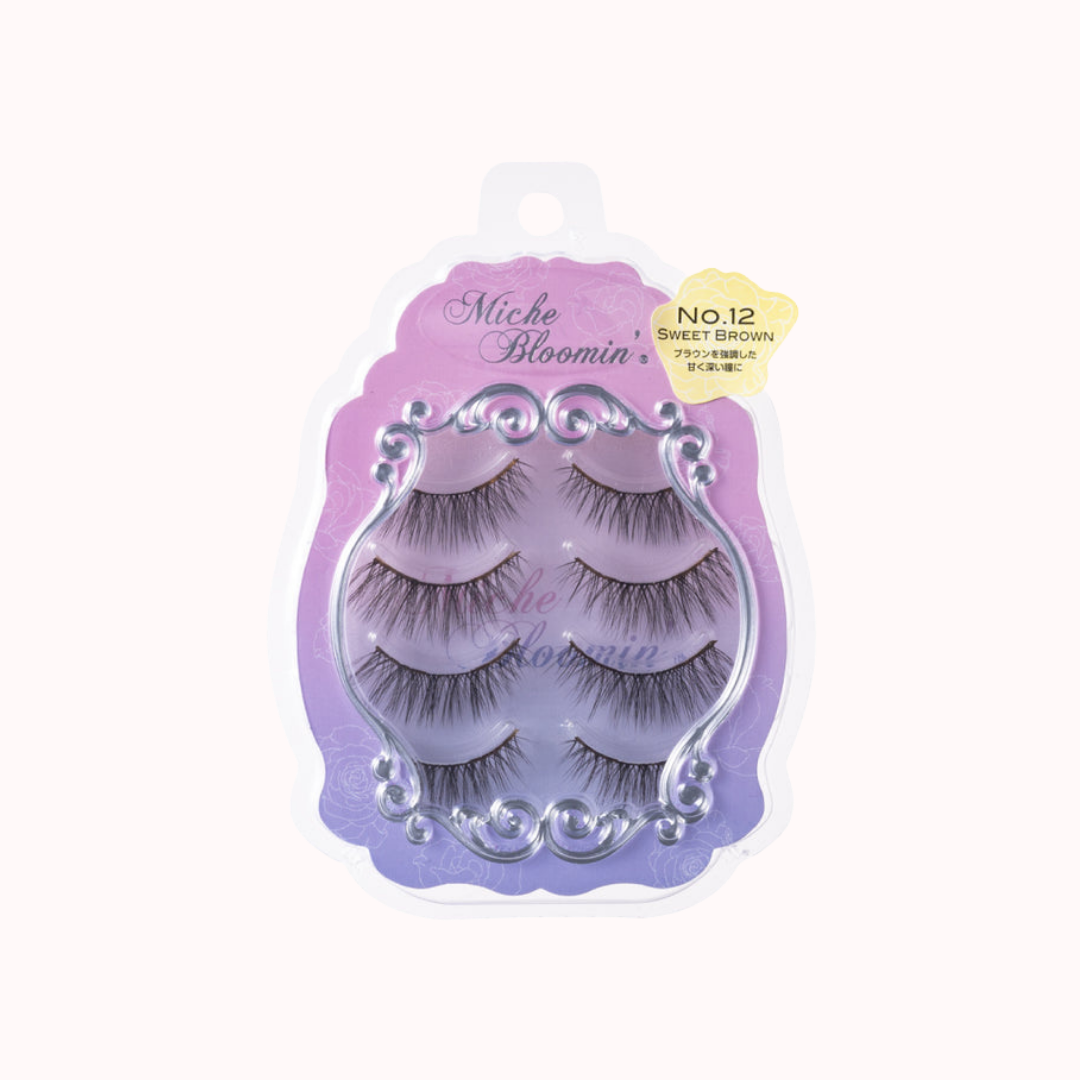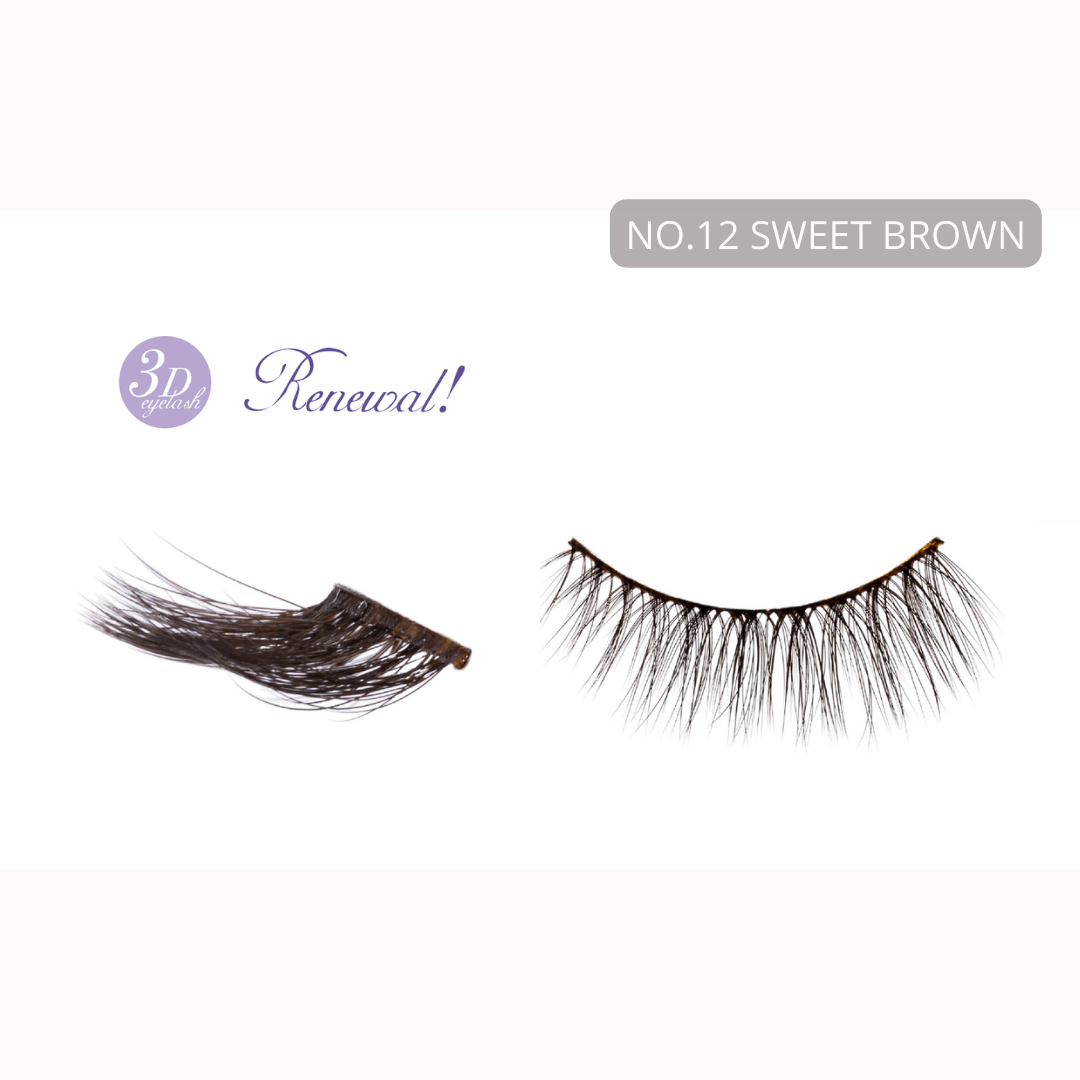 MICHE BLOOMIN' No.12 Sweet Brown Eyelashes (4 Pairs)
Enhance your natural lashes with some help from Miche Bloomin' - the creator of Japan's most-loved falsies!
The Miche Bloomin' lashes in No.12 Sweet Brown are perfect if you're looking for a natural all-brown lash that adds both volume and length. Pretty and flirty with a subtle flair, they're perfect for all-day wear. 
Our Miche Bloomin' false eyelashes contain 4 pairs of lashes. Eyelash glue is sold separately - we recommend the Miche Bloomin' Eyelash Glue in Clear. 
HOW TO
Hold the root from the end of the lashes to remove safely from the container.
Using both hands, bend the eyelashes to make them more flexible for smoother application.
Trim the eyelashes to fit your eye shape.
Apply lash glue to the roots of your Miche Bloomin' eyelashes.
Stick your lashes as close as possible to the top of your own lashes' roots.
Press eyelashes down. For best results, press down in the following order: center, inner eye, then outer eye.
For external use only. Always patch test before use. Discontinue use if you feel any discomfort. Follow additional instructions on the box. Individual results may vary.
INGREDIENTS
Polybutylene terephthalate (PBT). May contain additional ingredients.
Ingredients are subject to change at the manufacturer's discretion. Please refer to the product packaging before use.
MICHE BLOOMIN' No.12 Sweet Brown Eyelashes (4 Pairs)
SHIPPING
Fast UK Delivery
We pack all orders within 1-3 business days, and ship directly from the UK. You can expect your new K-Beauty & J-Beauty products to arrive at your door within 2-4 business days after dispatch.
No Customs Fees or Taxes
There's no need to worry about additional customs fees or taxes. The price you see at checkout is the final price you'll pay.
Get in touch
We're only a click away!
Message us on Instagram or send an email to hello@cheripai.co.uk